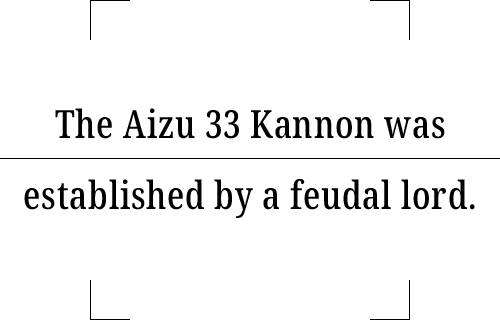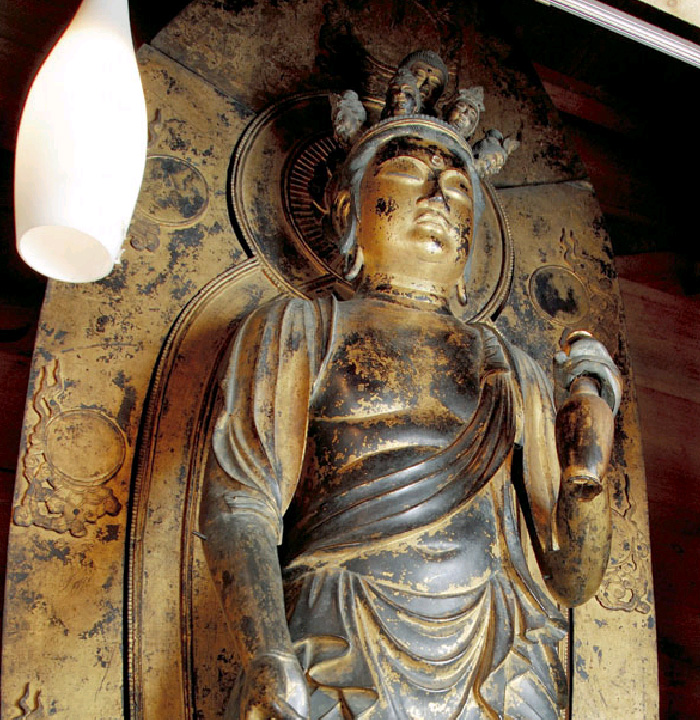 Koan-ji Temple, bronze standing statues of
Juichimen Kannon with attendants Fudo Myo-o
(Aizumisato Town)
The 33 Kannon Pilgrimage is thought to have been started in the Heian period by the followers of Kannon, who is said to change into 33 forms to save mankind. After the completion of the Saigoku 33 Kannon came the Bando 33 Kannon, followed by many other groupings of 33 Kannon throughout Japan. The Aizu 33 Kannon Pilgrimage was started by the first feudal lord of Aizu, Hoshina Masayuki. At the time, pilgrimages were popular throughout Japan, including the Ise Pilgrimage, the Kumano Pilgrimage, and the Saigoku 33 Kannon. This was the same even among the population of far-off Aizu, and many people went on vast trips that required one month of travel each way. Seeing this, Hoshina Masayuki grew concerned that large amounts of money were being spent outside of his domain and banned pilgrimages. However, the pilgrimages originated from the faith of the people, who wished to receive the blessings of Kannon, as well as possessing the pleasurable aspect of sightseeing in other regions, so they could not simply be suppressed. Therefore, Hoshina established the Aizu 33 Kannon as a replacement. This was the command of a great feudal lord, intended to prevent outflow of funds and labor without exacerbating the discontent of the people.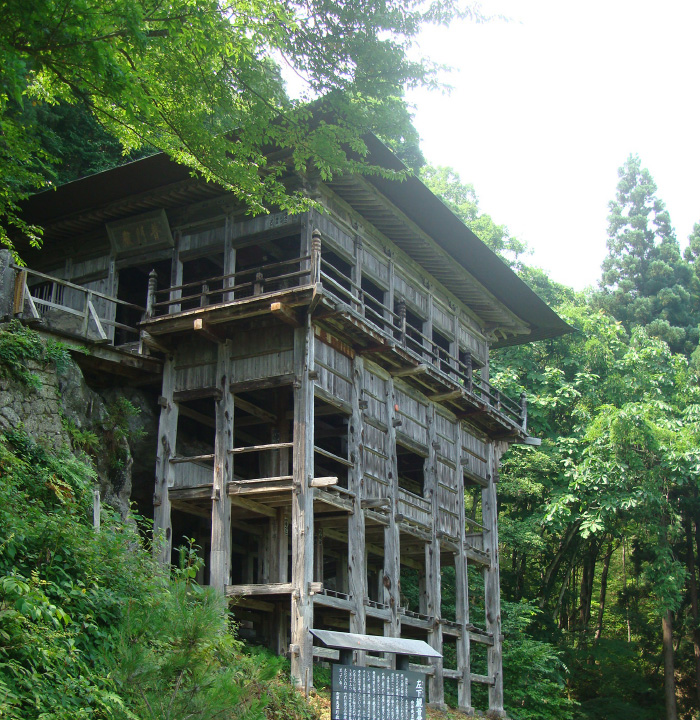 Sakudari Kannon-do Hall
(Aizumisato Town)
Thanks to the numerous Buddhist temples throughout the Aizu Domain, as well as the popularity of Kannon and other pilgrimages in the area from ancient times, the 33 Kannon Pilgrimage grew in popularity with the elderly and other common people, especially among women in rural areas. Due to this, women who had few opportunities to leave home and let down their hair could get consultation for their worries, relax in hot springs, and enjoy socializing and pleasure with their fellow travelers on a pilgrimage of a few days. Furthermore, Hoshina Masayuki kept roads and post towns properly maintained, so many visitors from neighboring domains also went on the pilgrimage in addition to people living in the Aizu region.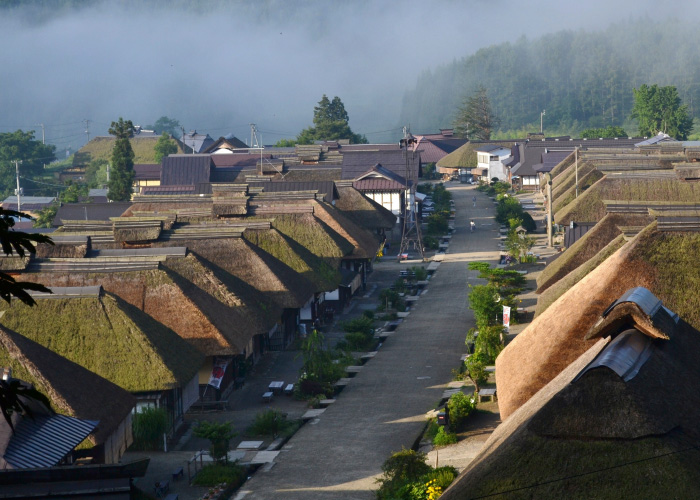 Ouchi-juku(Shimogo Town)
Hoshina Masayuki's idea for Aizu 33 Kannon brought Kannon pilgrimage closer to his people, and was widely accepted as a combination of the Kannon religion and pleasure.