Yanatori・Joho-ji Temple
梁取・成法寺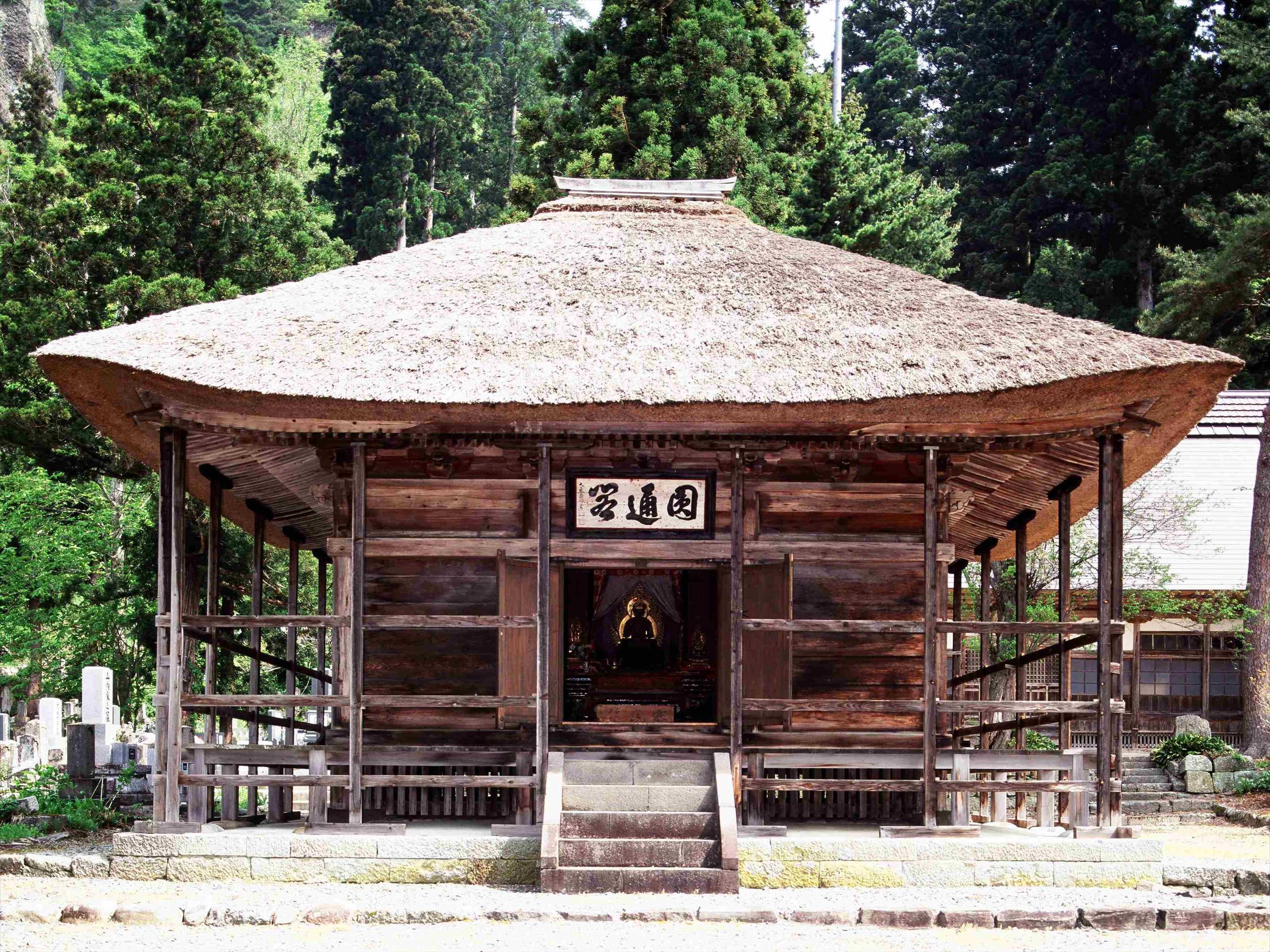 The 1st of Okurairi's 33 Kannon pilgrimage sites
The 1st of Okurairi's 33 Kannon pilgrimage sites.
A valuable building among medieval Buddhist architecture, this temple compromises between Japanese and Chinese styles.
Sho Kannon

Tadatanome morasazu sukuu yanatori no Chikai aratani inoru kono mi wo

ただ頼め もらさず救う 梁取の 誓いあらたに 祈るこの身を

Joho-ji Temple Kannon-do Hall

Said to have been built by Tokuitsu at the start of the Heian period.

Joho-ji Temple, wooden Sho Kannon seated statue

The Sho Kannon statue enshrined within has a unique coloring similar to human skin, bringing her to be called "Hitohada(skin-colored) Kannon".

Name

Yanatori・Joho-ji Temple

Japanease

梁取・成法寺

Area

Tadami Town 

Genre

Okurairi's 33 Kannon National Important Cultural Properties Prefectural Important Cultural Properties 

Address

Butsuchi-1864-1 Yanatori, Tadami Town, Minamiaizu District, Fukushima

Access

25 min from Tadami Station by car

Parking Lot

No

Information

Locking

Contact

Tadami Town Board of Education

Tel

0241-82-5320