Travel to Mysterious Sazae-do Hall and See the Cherry Blossoms and Castle of Aizuwakamatsu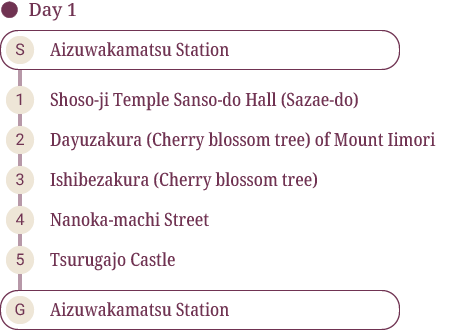 Visit the mysterious Sazae-do Hall, which has separate paths leading up and down, and also see the beautiful Aizu's Five famous Sakura Trees and the sakura trees of Tsurugajo Castle.

10:30 Depart from Aizuwakamatsu Station

5 min by car
Also known as "Sazae-do". A Kannon temple that was visited for the Saigoku 33 Kannon Pilgrimage until the end of the Edo period. It has separate one-way paths to go up and down, allowing many visitors to go in and out without passing one another. This type of structure is rare even elsewhere in the world.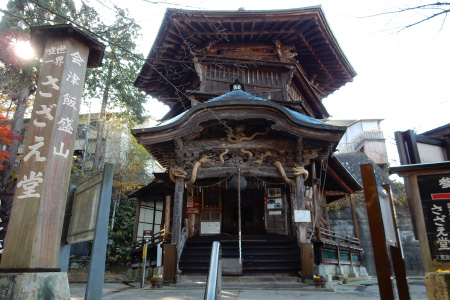 A 300 year old weeping cherry sakura tree that stands beside the Byakkotai Museum. The Dayuzakura and Ishibezakura are called the Aizu's Two Ancient Trees.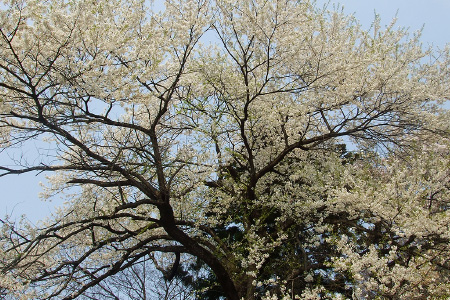 15 min from Mount Iimori Municipal Parking Lot on foot (approx. 1 km)
13 min from Ishibezakura Temporary Parking Lot on foot (approx. 900m)
This tree blooms earliest of the Aizu's Five famous Sakura Trees. It is a 650 year old weeping cherry sakura tree standing 11 meters tall with a trunk 0.7 -2.3 meters around (it is a shrubby tree with eight trunks), and its branches spread out approximately 20 meters.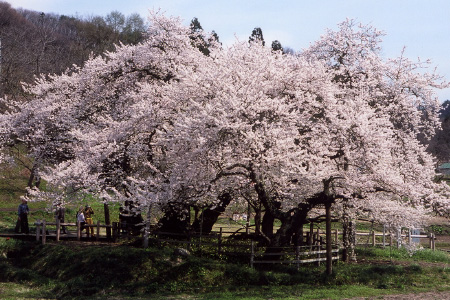 Approx. 10 min by car
The townscape of Nanoka-machi Street perfectly fits the image of the Taisho period. On this street, find Aizu lacquerware that incorporates nostalgic and modern tastes, Aizu cotton whose quality can be felt when touched, old-fashioned confectionery, a sake brewery that has won a gold prize five years in a row, and a local cuisine of Aizu called Dengaku. Close out your trip to Aizu on this street that satisfies both your heart and your stomach.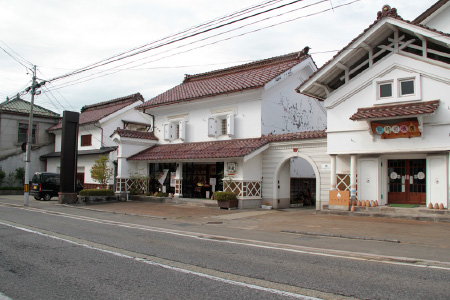 Approx. 10 min by car
A famous castle with a tower that looks like a crane. It is a symbol of Aizu that is thought of as a must-visit spot by both locals and tourists. The castle center is used as a museum to display various artifacts of the castle. Many visitors also go to see the Prefectural Important Cultural Property in the castle, Chashitsu Rinkaku, the tea ceremony room said to have been built by Shoan, son of the tea master Sen no Rikyu. From 12:00 noon, a Tsurugajo Castle bell ringing experience is led by a volunteer tour guide.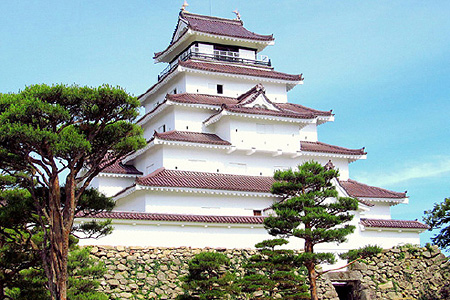 15 min by car

16:00 Arrive at Aizuwakamatsu Station