Day Trip to Mount Bandai and Inawashiro's 33 Kannon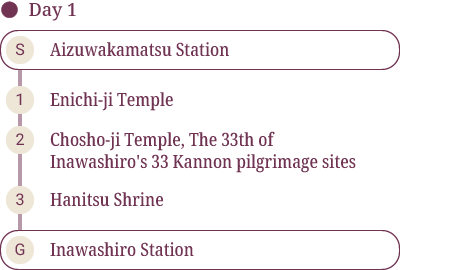 A day trip to visit the natural scenery of Mount Bandai and the Inawashiro's 33 Kannon.

10:00 Depart from Aizuwakamatsu Station

20 min by car
Enichi-ji Temple was first opened at the start of the Heian period around 1,200 years ago by the monk Tokuitsu, who finished studying the teachings of the Hosso sect in Nara and left to search for his ideal training place, making his way all the way to eastern Japan. In the adjoining Bandaisan Enichi-ji Temple Museum, visitors can learn about the history and details of Enichi-ji Temple.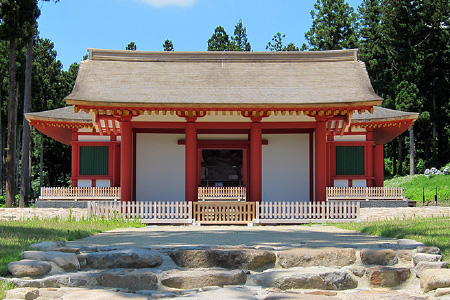 15 min by car
The 33th of Inawashiro's 33 Kannon pilgrimage sites The historical Dr. Hideyo Noguchi,—the bacteriologist who discovered the cause of syphilis and is pictured on the 1000-yen bill—, family temple, built in 1603. The graves of Hideyo Noguchi and his wife lie quietly within, along with the graves of his parents.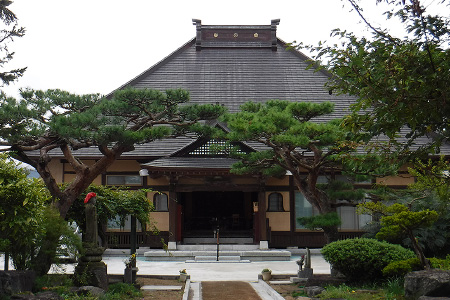 10 min by car
A shrine which honors the first feudal lord of Aizu, Hoshina Masayuki. Climbing the road to the north of the shrine leads to Okunoin, the resting place of Lord Hoshina. His gravestone is also located on the grounds on top of a turtle-shaped stone, and is the largest in Japan at 7.3 meters tall and weighing 30 tons. In fall, bright red fall leaves color the shrine grounds.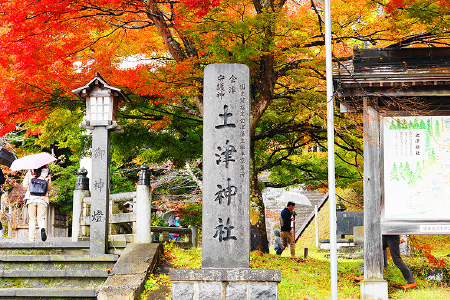 10 min by car

13:00 Arrive at Inawashiro Station